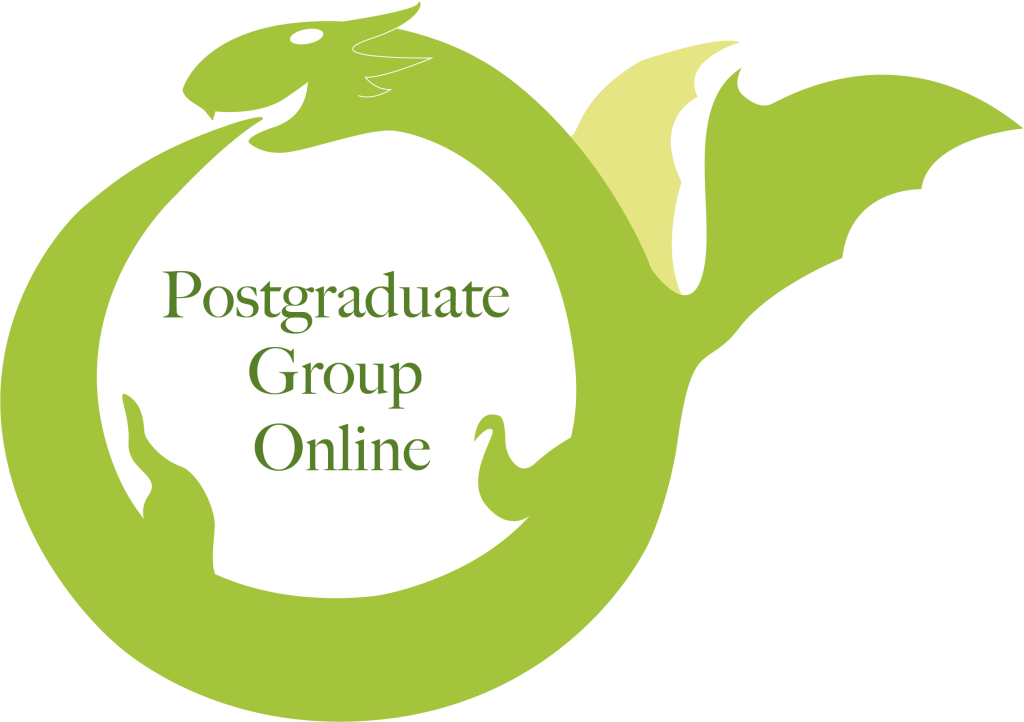 What is the Postgraduate Group Online?
The Postgraduate Group Online (or 'Pogo') is a monthly online forum for taught postgraduates and postgraduate research students. The two hour sessions focus on different aspects of study and research, with a short lightning talk followed by an opportunity for discussion and the sharing of practices. The rest of the session is devoted to getting work done, whether that is reading or writing, in a supported environment facilitated by a CLaSS lecturer.
Who is if for?
Pogo is open to all Postgraduate Students (including Research Students and Taught Postgraduates), along with DMU academic staff who teach on Postgraduate courses.
The Postgraduate Group Online is designed for those postgrad students who want to look beyond the confines of their discipline/profession/programme of study to learn from and share with other scholars and researchers across DMU.
What happens in a Pogo session?
Postgraduate study and scholarship is at the cutting edge of human knowledge.
Each session is split into two parts: Talking and Doing. In the Talking part, we will meet and greet, and then focus on a particular topic (see the programme below). This will start with a short (10-15 minute) lightning talk by the facilitator, followed by open discussion and the sharing of practices. In the Doing part, we will briefly share our goals and then engage in either some reading or writing – whatever each participant wants to get on with.
When and where is it?
As the name suggests, the Postgraduate Group Online meets online, via MS Teams. Sessions are monthly on the third Wednesday afternoon of the month from 2-4pm.
To book onto a session and get the Teams link, visit the workshop booking area on the DMU Library website: https://library.dmu.ac.uk/workshop. Bookings open a month before each session.
POGO Programme Spring/Summer 2023:
__
Wednesday 15 February 2023, 2-4pm
Turning Reading into Writing: Effective Practices for the Busy Postgraduate
This session focuses on the fundamental academic practice of how we move from reading into writing in a manageable way that will produce good work.
__
Wednesday 15 March 2023, 2-4pm
Nice in Theory: Bringing Theory into your Postgraduate Work
Theory can be daunting and can sometimes seem inaccessible. In this session we will discuss how we can make theory work for you at postgraduate level.
__
Wednesday 19 April 2023, 2-4pm
Developing an Argument
This month's topic focuses on how we can go about developing a sound and logical academic argument in a practical way.
__
Wednesday 17 May 2023, 2-4pm
Sharing Your Ideas Verbally: Developing your Oracy Skills
Verbal communication is an important postgraduate skill. This session will look at ways we can improve our verbal skills for presentations and in conversation.
__
Wednesday 21 June 2023, 2-4pm
Plan Your Summer of Writing
We will use this session to set goals and consider practical ways we can manage our time to write over the summer.
__
How do I join the sessions?
POGO sessions are listed on the DMU Library workshop page. From this page you will see all the upcoming library workshop events, include the monthly POGO sessions. Click on 'Book a Workshop' and select the POGO session you want to attend. From here you can get the MS Teams link to join. You can book onto a POGO session up to 4 weeks in advance.
What's the deal with the green dragon logo?
That's 'Pogo', our mascot. In 2020, Leicester City Council decided to name the newly created public space behind Leicester Market "Green Dragon Square" after a medieval inn that was once in this area of the city. The Green Dragon Tavern was also the name of the famed Boston establishment that played host to the city's intellectuals in the 18th Century, and where the American Revolution was planned. A salon is a meeting place for scholars and intellectuals who wish to advance their knowledge and exchange ideas, and that is one of the purposes of the Postgraduate Group Online, with an emphasis on sharing and developing good academic practices that will help participants engage more deeply in their study and research whilst broadening their horizons.
2023 Postgraduate Group Online (POGO) dates and topics announced

POGO is the online learning community for postgraduate students (taught and researchers) and the academics who teach or supervise PG students.

POGO will start up again from February 2023, meeting on the third Wednesday of each month, online from 2-4pm. This year each POGO session will be focused on a particular topic, followed by discussion and a chance to get some work done alongside your peers.

The first meeting for 2023 will be on Wednesday 15 February, 2-4pm and the topic will be 'Turning Reading into Writing: Effective Practices for the Busy Postgraduate'. For a full list of the dates and topics scheduled for Spring/Summer 2023, along with more information about how to join POGO, click here.